The following products contain propolis and manuka. What is the difference and what are the health benefits?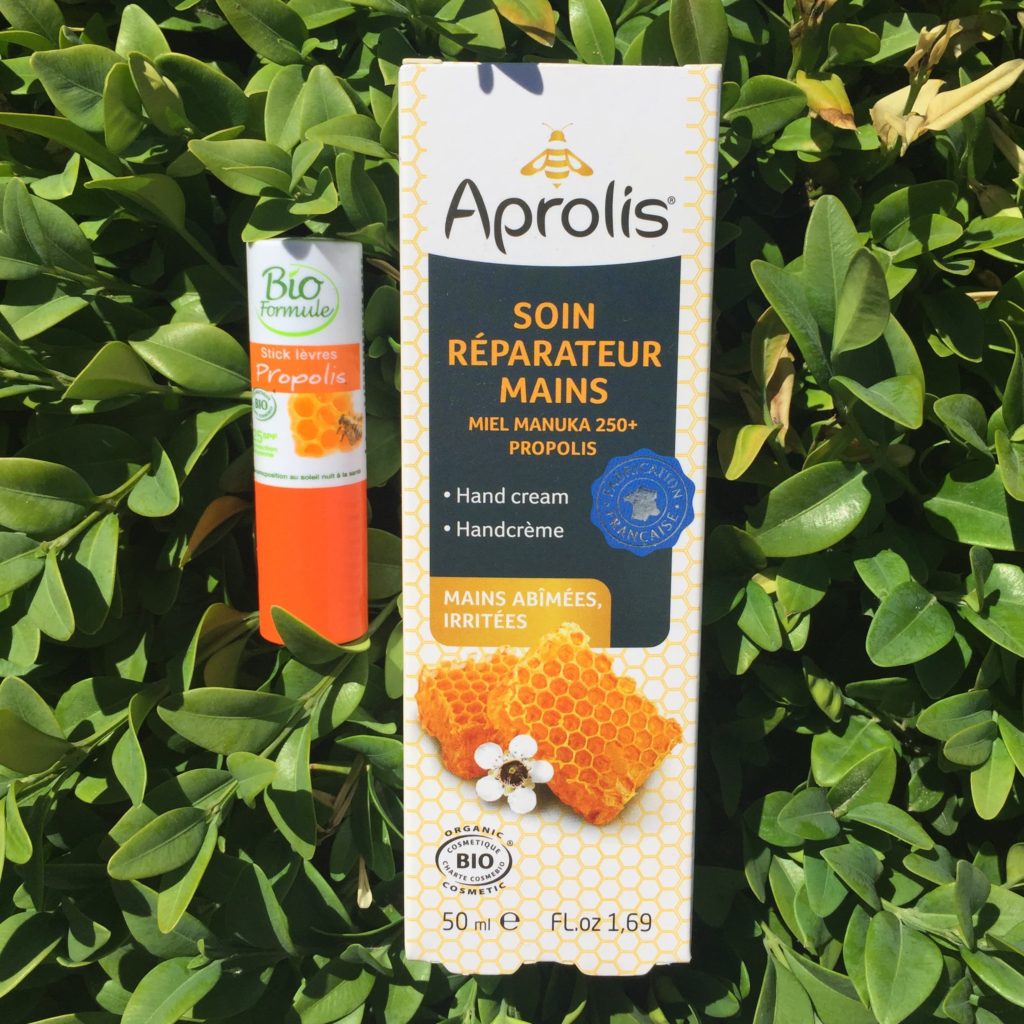 1) Propolis:
Honey isn't the only thing that bees make. Propolis or "bee glue" is a greenish-brown mixture that honey bees produce by combining their own saliva and beeswax with exuded substances they collect from tree buds, sap flows and other botanical sources. It is used as a coating to build their hives.
What are the health benefits?
Propolis is thought to have antibacterial, antiviral, antifungal, and anti-inflammatory properties. According to Dr. Axe (Draxe.com), Propolis:
Helps Combat Cancer.
Treats Candida Symptoms.
Stops Herpes (Cold Sores) Reproduction.
Prevents and Treats Common Cold and Sore Throats.
Fights Parasites.
Improves Fertility for Females with Endometriosis.
Propolis in hand cream:
Propolis extract helps to repair and strengthen the skin's barrier. Use often to soften skin and prevent dryness and cracking. Continue reading "Propolis & Manuka Hand Cream and Lipstick" →