Rejuvenation Water is naturally flavored Derbyshire spring water enriched with amino acids.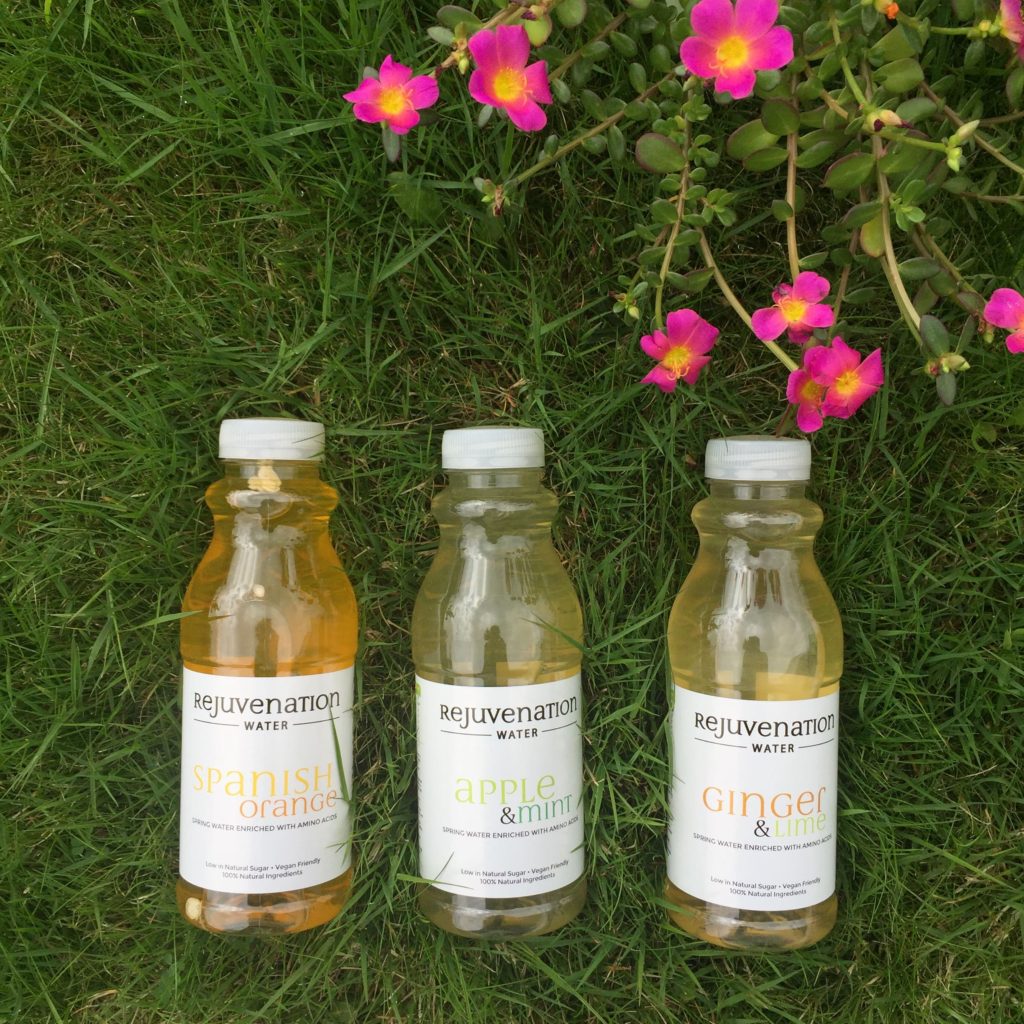 Are you searching for healthier alternatives for traditional soft drinks? Than you should definitely try them out! They are available in three refreshing flavors; Apple & Mint, Ginger & Lime and Spanish Orange. My favorite taste is "Apple & mint"! I love the unique flavor. Ginger lovers will looove the "Ginger & lime" taste!
It addition, Rejuvenation Water is not sweet at all. It only contains 2 grams amount of natural sugar from the fruit juices. Naturally sweetened with the finest Stevia, the leaf extract.
What Are Amino Acids?
Amino acids are the building blocks of proteins and the L-Glutamine within Rejuvenation Water is the most abundant amino acid in the human body. Each 500ml serving contains 5g of L-Glutamine. I love to workout and I used to take L-Glutamine to build and maintain my muscle mass. Proteins promote health at a cellular level, making up the structure of all cells and tissues in the human body.
Therefore, drinking Rejuvenation Water:
Fuels the immune system
Builds a natural support to stress, depression and anxiety
Aids digestion and the body's absorption of proteins.
Check out Rejuvenation Water's site to learn more about the brand.