Dear Beauty Lovers,
A few weeks ago, I received Caudalie's "Organic Grape Water" and "Vinoperfect" samples to review!

Caudalie is a multi-channel French skincare company, specializing in anti-ageing, skincare, body care, fragrance & masks. Ingredients are derived from the vineyards of Bordeaux, Champagne and Burgundy. The company is active in toxicology and ecology.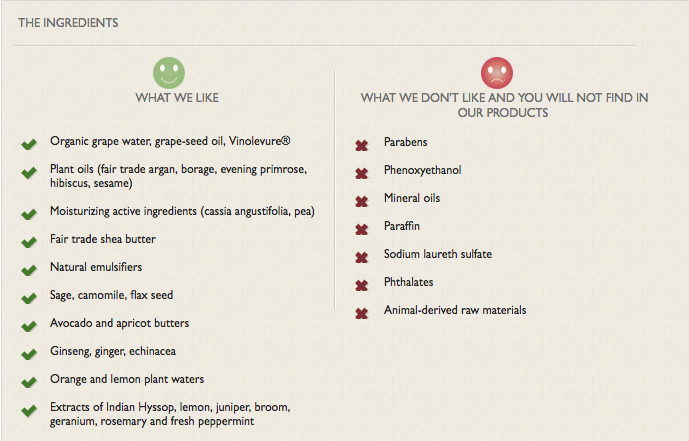 The Organic Label's Instaguide: Toxic Chemicals to avoid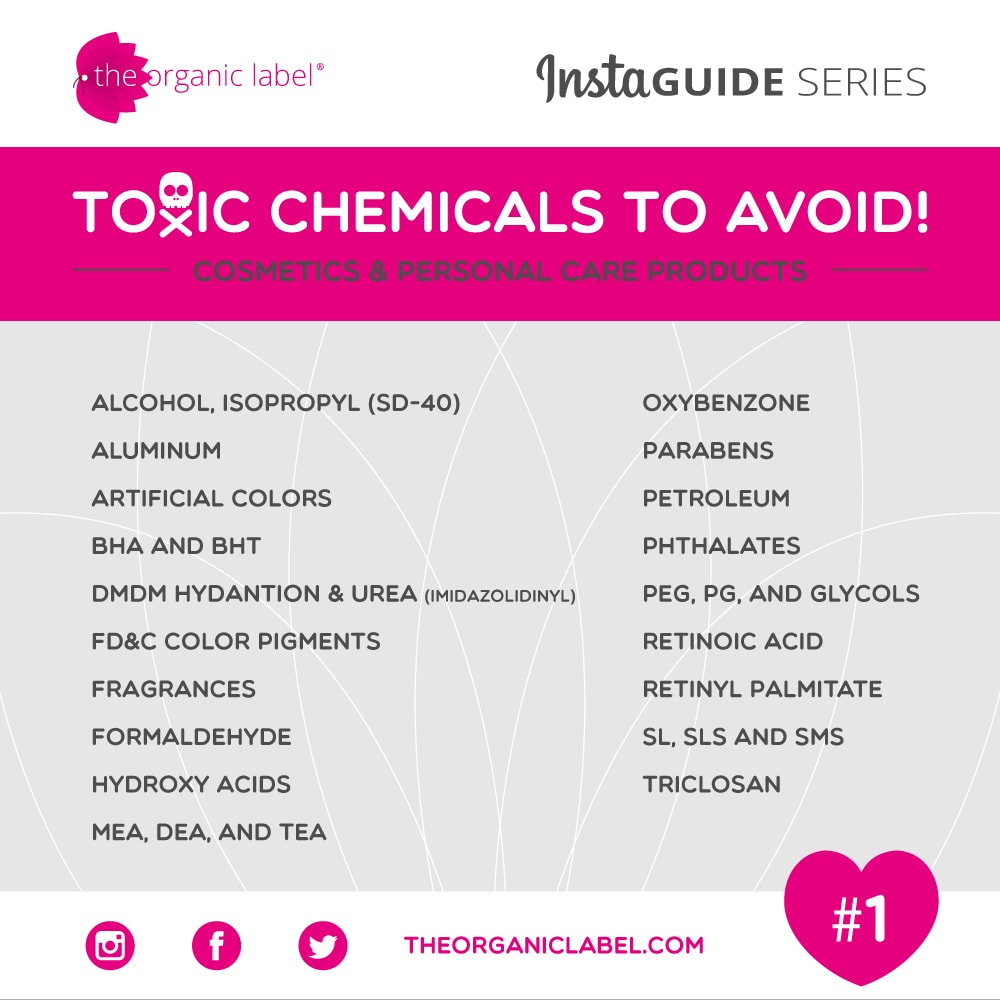 As you can see in the picture above, parabens and phthalates are also listed in my list of toxic chemicals to avoid! You can definitely not find them back in Caudalie's products.
Review of Caudalie's "Organic Grape Water
I love Caudalie's "Organic Grape Water"! It doesn't contain parabens, sulfates and phthalates. It is a great product to use in the summer! It's so refreshing and it increases hydration and reduces sensitivity. Perfect for my sensitive skin! The versatile product can be used as a toner after cleansing, as a setting spray before applying makeup, or to refresh and hydrate the skin throughout the day. It is not greasy and I usually spritz the Grape Water before applying my night crème.
Review of the Vinoperfect Products
When buying face moisturisers, I always buy day- and night creams from the same brand. Why from the same brand? Some brands use ingredients such as retinol, glycolic acid, salicylic acid or peptides. Although some people may be able to mix and never experience any irritation, 'overusing them can irritate the skin, especially sensitive skin, so you run the risk of breakouts, irritation, redness and rash. Each company uses a variety of these ingredients in their formulations and it's possible that the 'actives' could be incompatible. In addition, during the day, skin is subject to damaging UV rays, pollution, environmental stresses, and makeup, so creams designed for use during the day are primarily focused on protection and support. They contain SPF to prevent burning and photoaging, antioxidants to fight free radicals, and ingredients like caffeine to make skin look energized and firm. Day creams are usually designed to be worn under cosmetics, so they have light, non-greasy formulas that are absorbed quickly and allow pores to breathe.
Also, certain products with antioxidants can break down in sunlight if you apply them in the morning, and products with retinoid are best applied at night since they can make your skin more sun-sensitive. Therefore, I always focus on a single skincare line or I carefully check the labels on the products.
Back to the Caudalie's products:
I really like the Vinoperfect products of Caudalie. I have a "sensitive combination skin" and I always have problems with my skin when I'm trying out brightening products to improve hyperpigmentation, dark spots and uneven skin tone, but this radiance serum never caused any break out or allergic problem. It's gentle, smells fresh and absorbs easily. It is a great product to apply under make up. As you have to use it constantly to see results, I haven't seen my dark spots fade away BUT my skin seems to look healthier and softer (more radiance). In the evening, I really like to combine the serum with the Vinoperfect "cell renewal night cream". The exfoliating cream works overnight to resurface, brighten, and detoxify the skin. As a result, in the morning my skin feels moisturized and smoother.