Dear Organic Lovers,
A week ago, I came back from my amazing trip in Ibiza. I discovered beautiful beaches such as Platja De Ses Illetes in Formentera, Ses Salines and Cala Comte in Ibiza. As for the beach clubs, I went to Nikki Beach, Destino (part of the Pacha group) and Cotton Beach Club. My craziest night was at Lio (club, restaurant and cabaret). To see some pictures, check out my personal profile at Instagram: @marleen_vonk 😉
During my stay, I was really curious if there were restaurants/ cafés nearby that offer organic food. I checked on Foursquare and noticed "Caos Slow Organic Food & Wine" and "La Paloma" (very high score!). I had to try out both places!!!
Caos Slow Organic Food & Wine:
Caos is a simple small "vintage" veggie café, where you can overlook the beach in Santa Eulalia. I really loved the setting and its very romantic in the evening! 😉 After reading many positive reviews on Trip Advisor, I really wanted to try it out. The menu is limited but you still have a good choice of veggie food and some chicken options. I ate the chicken burrito (free range chicken) with fresh veggies. I loved it and it was worth the money (not expensive compared to other places in Ibiza). Although not everything on the menu is organic (from local markets), I really liked the place and would recommend it to all my veggie followers when traveling to Ibiza.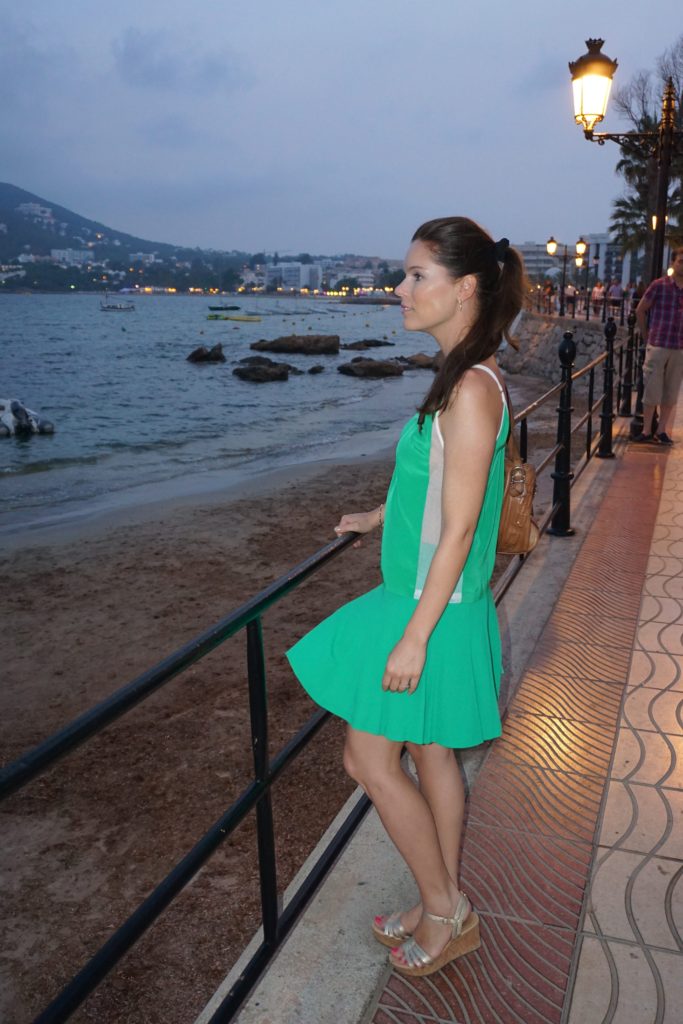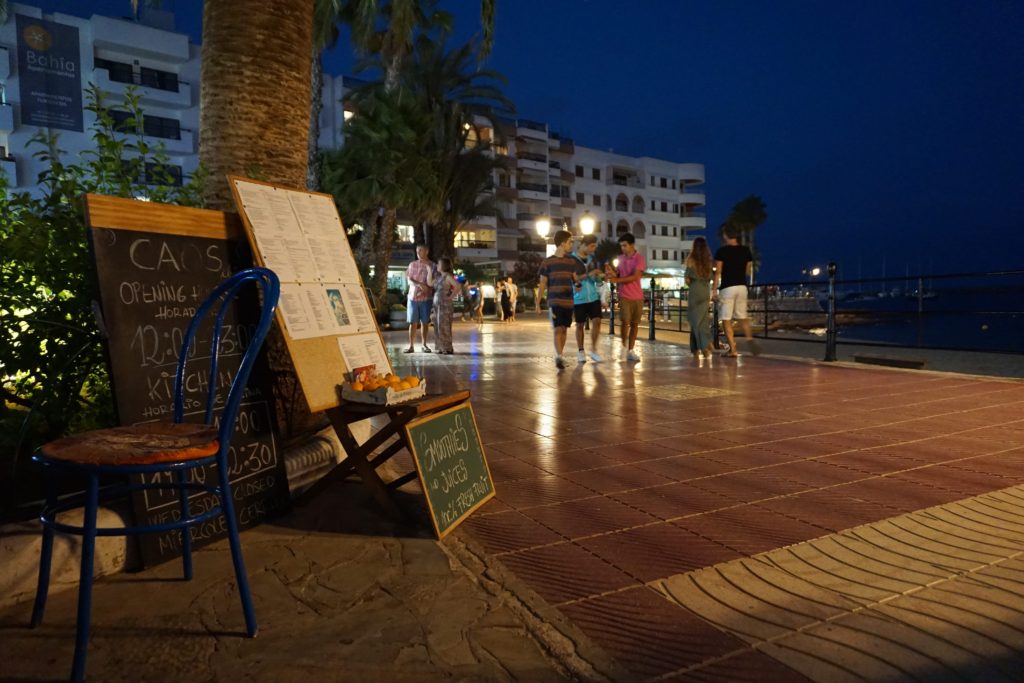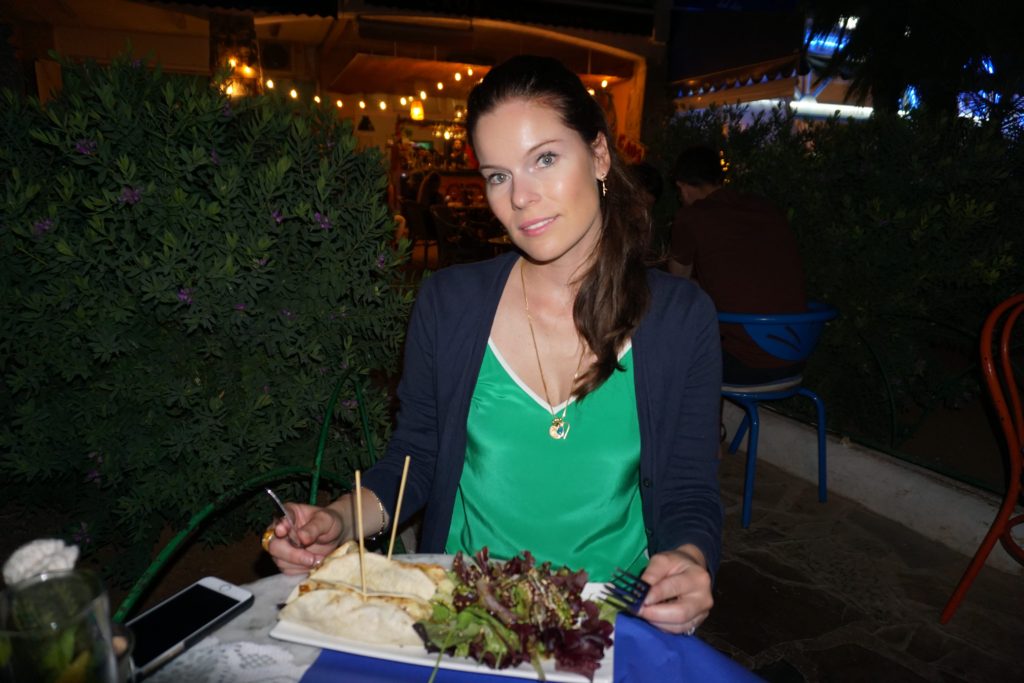 La Paloma:
If you like to eat organic food in the middle of a fairy tale garden full of citrus trees in Ibiza, you HAVE to go there! La Paloma is a "hippy boho chic" place located in the middle of nowhere between San Miquel and San Joan. A hidden gem! I first tried to book a table for dinner but the place was full for the next 2-3 weeks. Crazy! Thank God there was place for lunch :).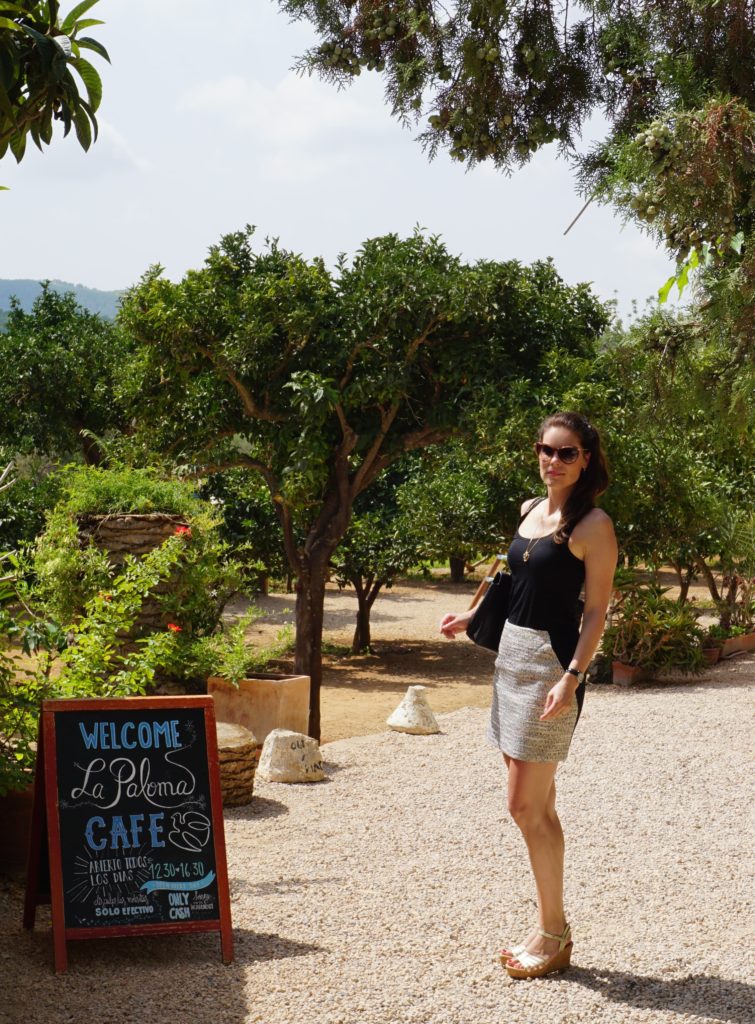 As it was though to pick a dish (so many yummy healthy dishes), my fiancé and I ordered different dishes:
The Chicken Shawarma:
This dish is made from grilled boneless chicken with tomato, red union, cucumber, and tahini…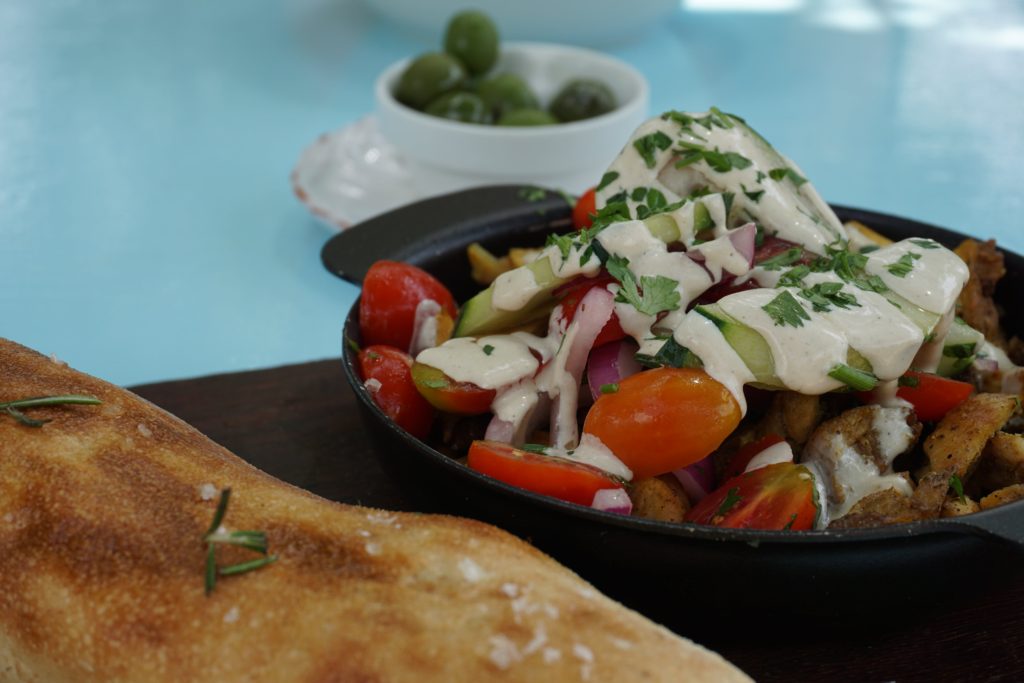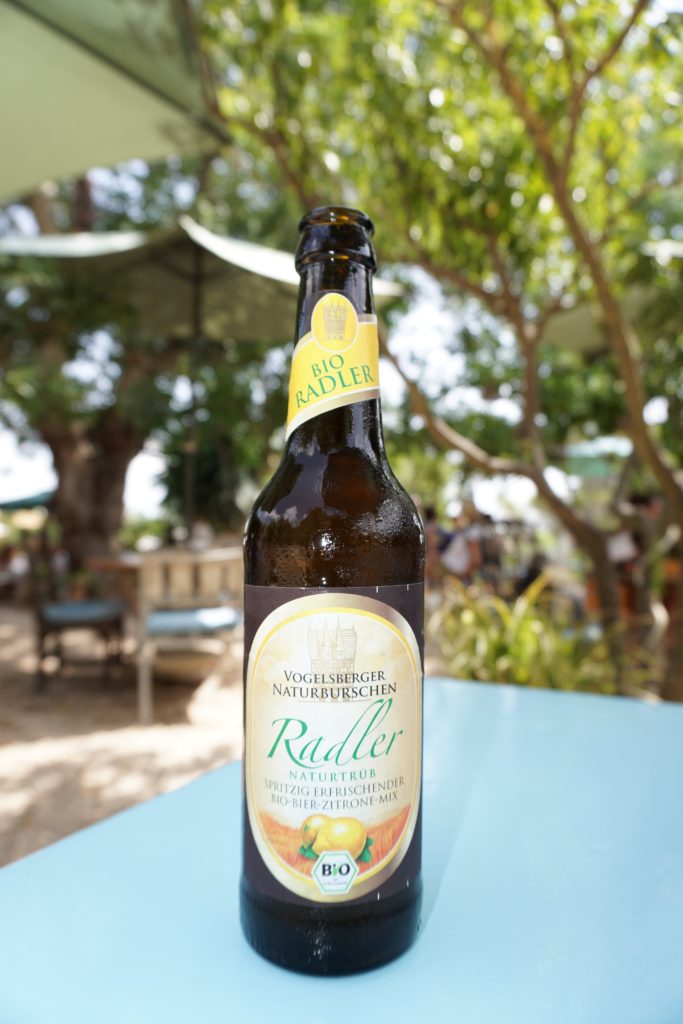 The Oriental Salad:
The salad is made of free-range chicken, avocado, mango, sprouts, lettuce, cabbage…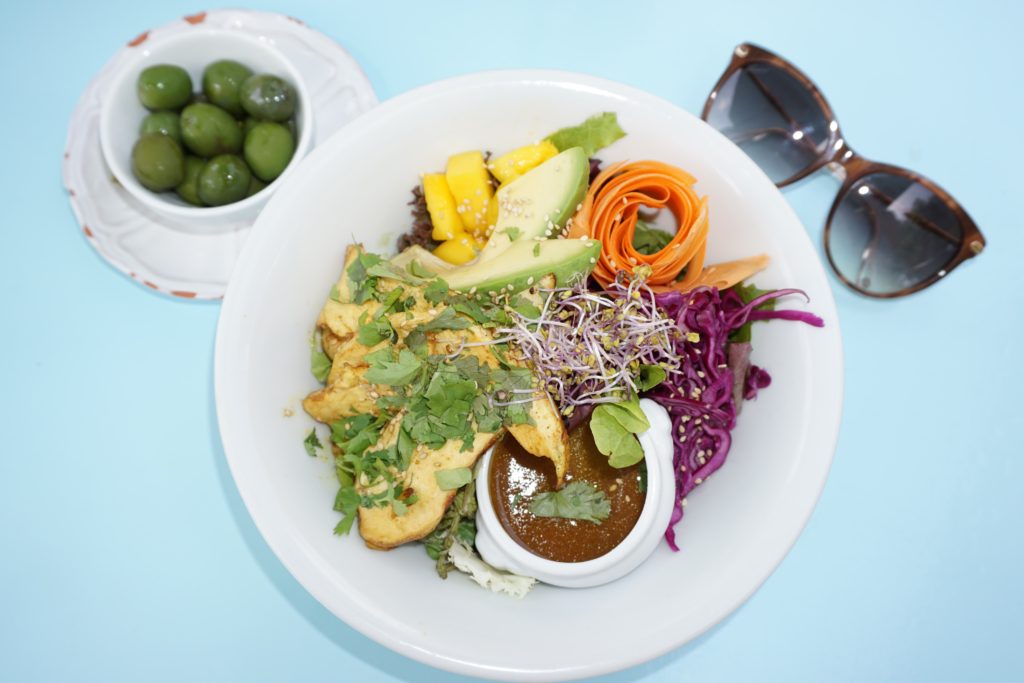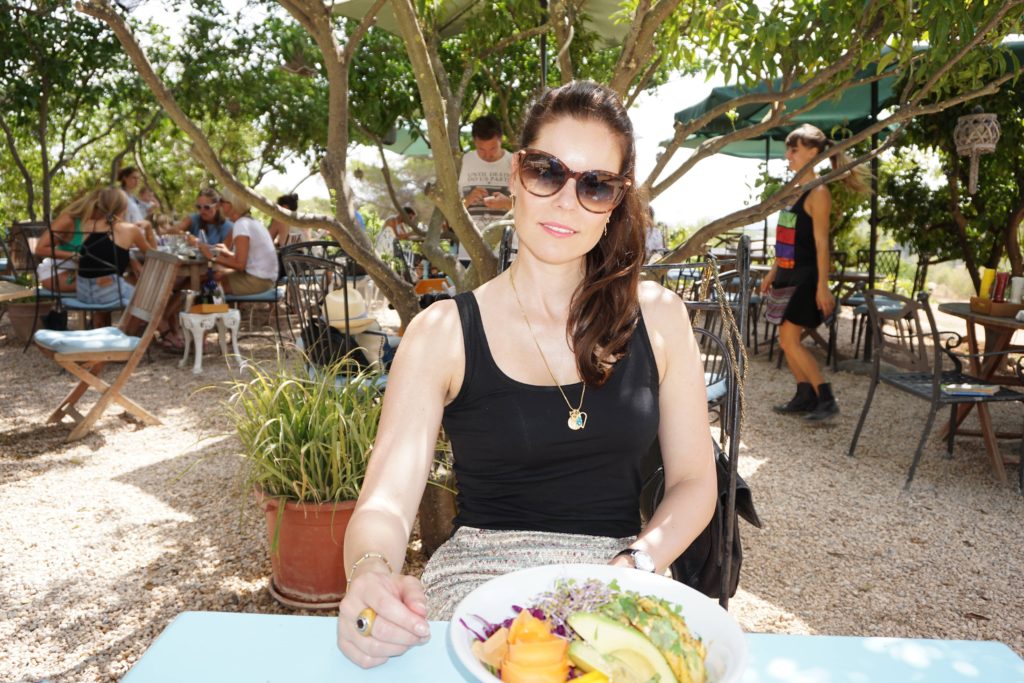 And off course we could not leave without having a dessert!!! 😀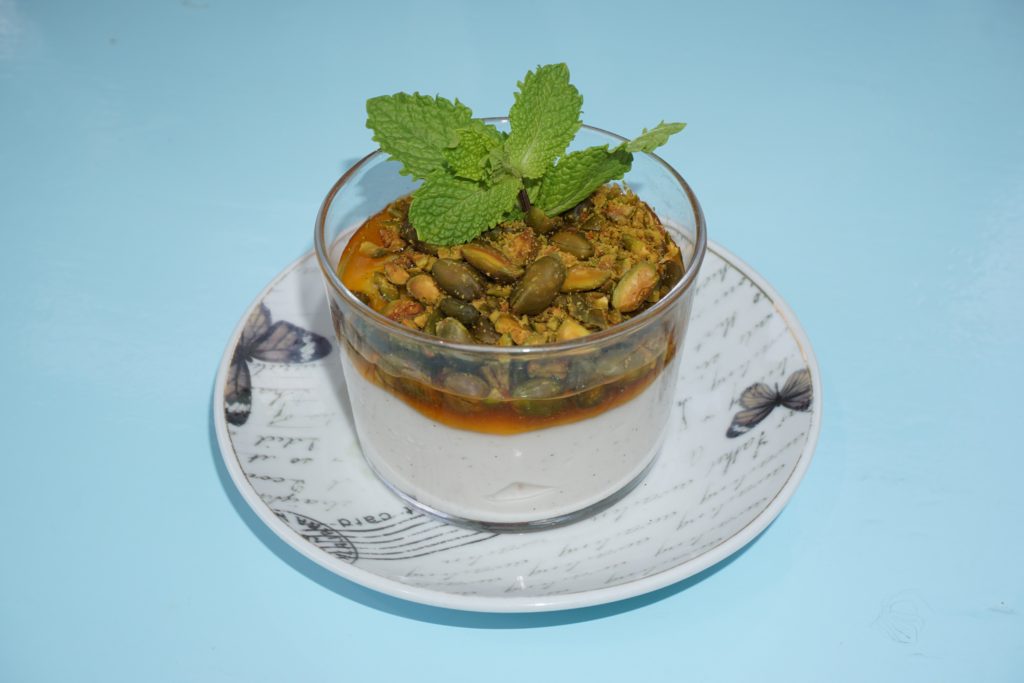 This dish was not on the menu but as I remember, the dessert was made of a type of "vanilla Panna Cotta" with a topping of pistachios and passion fruit. Really yummy and dangerous haha.
I already miss Ibiza and can't wait to go back and discover more wonderful places!