Hello Organic Lovers,
I'm happy I received some samples from the Brand AVA to try out and review.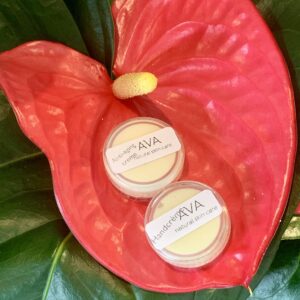 AVA is a new Dutch brand (2018) that consists of natural skincare products.
1.Why is AVA good for you and the planet?
All AVA skincare products include the following:
Made with oils and extracts from plant
A recyclable packaging
Box of recyclable agricultural waste (PaperWise)
Suitable for vegetarians
Not tested on animals
Without silicones, parabens, mineral oils
Without synthetic perfumes, without microplastics
Certified according to Eco-control and Natural Cosmetic Standard.
2. Product reviews
2.1 INTENSIVE ANTI-AGING CRÈME WITH MEADOWFOAM SEED OIL AND SHEA BUTTER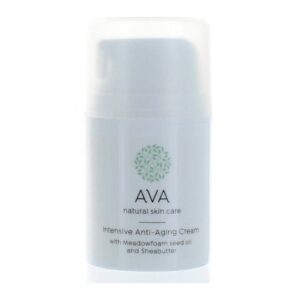 Intensive facial care for demanding skin. Rich nourishing soft face cream with natural UVA filter from red algae.
Made with organic plant extracts and oils that stimulate the skin's natural fat and moisture balance. Suitable for mature, dry, dehydrated, combination and sensitive skin.
Swamp flower seed oil softens the skin (this oil resembles jojoba oil)
Shea butter protects the skin from aging and firms the skin
With natural UVA filter that protects against skin aging
Argan oil stimulates cell renewal
My review:
I have a very sensisitve combination skin and I'm always very scared to buy products that can cause irritation. Therefore, I ALWAYS check the labels and ingredients!
I love this AVA product. First of all, it smells very natural. Also, as the brand described online, it's a very rich nourishing soft face cream. My skin feels very soft with this cream! It also has a natural UVA filter.
What does that mean? Well, when you apply sunscreen, the UV filters form a thin, protective barrier on the surface of your skin and essentially absorb the harmful UV radiation before it penetrates and damages your skin. UVA filters protect the skin from UVA rays, which make up 95 percent of the UV light reaching the Earth's surface.
Is UV filter same as SPF?
No. SPF stands for Sun Protection Factor and measures the protection against the UV rays which cause sunburn.
SUN FILTERS: PHYSICAL AND CHEMICAL
It is important to be aware that the SPF of a sun lotion only indicates the level of protection against UVB radiation. It does not tell you anything about the protection it offers against dangerous UVA light. This means that whilst the skin will not show visible signs of UV damage and will not go red and burn, without regular reapplication the UVA radiation could still be getting through and causing long-term damage to the living skin cells in the deeper underlying layers of the skin.
In my next article, I will explain more about toxic ingredients in sunscreens.
2.2  HAND CREAM WITH AVOCADO OIL & SHEA BUTTER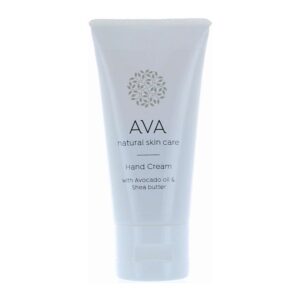 Hand cream with organic avocado oil and organic shea butter.
Takes care of and protects dry, rough and chapped skin.
Avocado oil softens the skin
Shea butter protects and repairs the skin
Absorbs quickly
Economical in use
Damaged and chapped, dry hands quickly feel soft again
My review:
First of all, I love the fact that it smells very natural. The cream also absorbs very fast and my hands feel very soft afterwards. The cream is very rich and it's a great product for dry hands. I tried several natural hand creams and this one is so far my favourite.
=>Both products react positive on my skin AND it's also good for the environment. Therefore, I can definitely recommend this product! Oh my husband loves both products too haha
Interested in the products? Check AVA Skincare now!
You may also like my review about "Garnier Bio: Organic Lemongrass Detox Gel Wash". The product Ecocert-certified <3