Hi Organic Food Lovers,
I got a request from Marley Spoon to try out their service. And I must say, I really liked the experience.
During the week, I work every day from 8.30am until very late (not to mention my mommy duties 🙂 ) and I have little time to do groceries. Therefore, I usually go in the weekends but I waste almost 2 hours of my time.
The concept of Marley Spoon sparked my interest right away. It's great for busy mommies and daddies or when you are receiving friends/your date 😉 and you want to make dinner with fresh ingredients in a few easy steps …
When you download their app , you can choose from different type of boxes based on the portions, frequency of the delivery per week and whether you prefer vegetarian boxes.
Furthermore, you can browse for new recipes every week (you can also receive them by e-mail).
When you make your selection regarding the type of box, you can also choose the date and time when you want to receive the box! Amazing, I feel like I live in London and NYC again hehe.
Anyways, Marley Spoon will text you before delivering the fresh groceries to make sure you are home.
My Vegetarian Stroganoff with mushrooms, spinach and rice
I received the following package of fresh (organic) ingredients on time, as promised! It also included simple instructions how to create the vegetarian Stroganoff in 30-40 min. 😉
After following all the steps (boiling the rice, preparing, frying the veggies…), my cooking pan looked like this: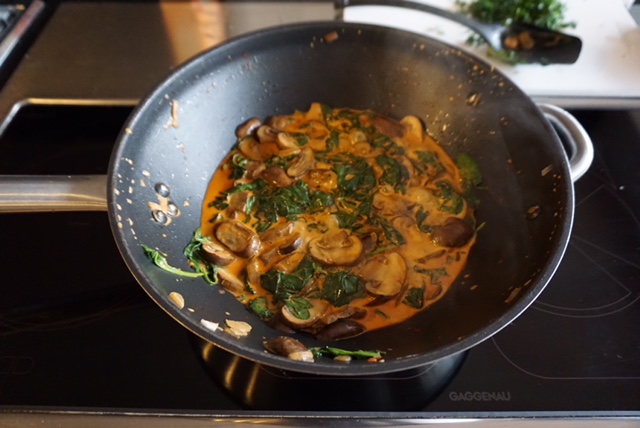 Et bon appétit 😉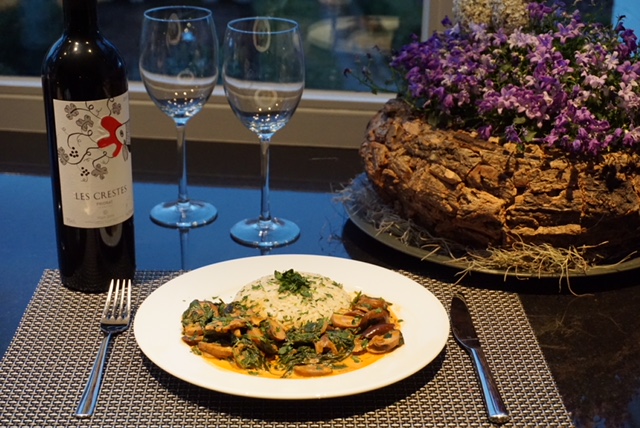 Check out Marley Spoon's Dutch Website for more info!
You don't live in The Netherlands? Don't worry! They are also located in the following countries: