This ultimate immune-boosting vegan pumpkin and carrot soup is very healthy and contains flu fighting superfoods like turmeric, garlic and ginger. Ready in 15 min. :)!
So here are the main organic ingredients I use (4 servings): 60% pumpkin, 19% carrot, red onion, celery, and 0.6% coriander.
The addition of the garlic (I use 2 or 3 cloves), ginger and turmeric makes the soup very nourishing and healing for the body.
Sauté the ingredients (except the coriander*) for 2 min on a low temperature, then add 400ml of water. Cook for 13 min (not too high temperature).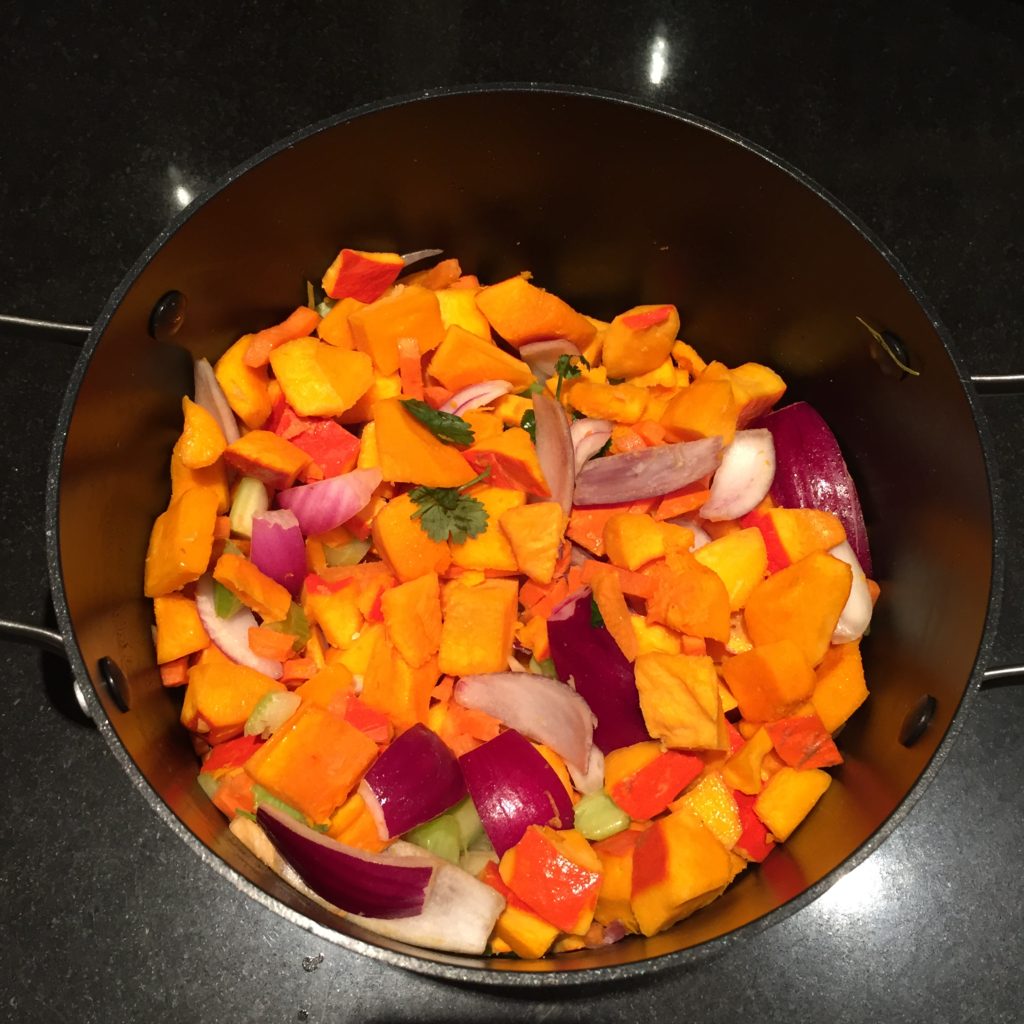 In addition, I add the following spices/herbs:
Organic vegetable broth powder
Sea salt & black pepper to taste
Fresh thyme
Cayenne pepper
Lovage
Fenugreek
Fennel
Extra Species: chives, rosemary, parsley, marjoram
* Add now the fresh coriander and puree the soup with a hand mixer
Et bon appétit! 🙂